Charters for Walleye and Perch fishing across the street
Maumee Bay State Park
Meinke Marina West –  Public boat launching
Black Swamp Bird Observatory: The boardwalk through the marsh is quite possibly one of the best places for bird watching in continental forty-eight U.S. states
Pearson's Metropark: Pearson Metropark is a regional park located in Oregon, Ohio that is part of the Toledo Metroparks. It is one of the few remnants left of the Great Black Swamp.
Ottawa National Wildlife Refuge: The 6,704-acre Ottawa National Wildlife Refuge was established in 1961 to preserve habitat for migrating birds. Staff at the refuge also manage Cedar Point and West Sister Island refuges.
Magee Marsh Wildlife Area: The Magee Marsh Wildlife Area, purchased by the Ohio Division of Wildlife in August 1951, lies in some of Ohio's finest remaining wetlands. The marsh complex has historically been inhabited by large numbers of waterfowl, waterbirds, shorebirds, and songbirds. The primary responsibility at Magee Marsh is the development and maintenance of high quality wetland habitat for a diverse array of wetland wildlife species.
Howard Marsh, on State Route 2 at Howard Road, is scheduled to open to the public in 2017 with six miles of water trail for canoeing and kayaking and five miles of dike-top trails for hiking.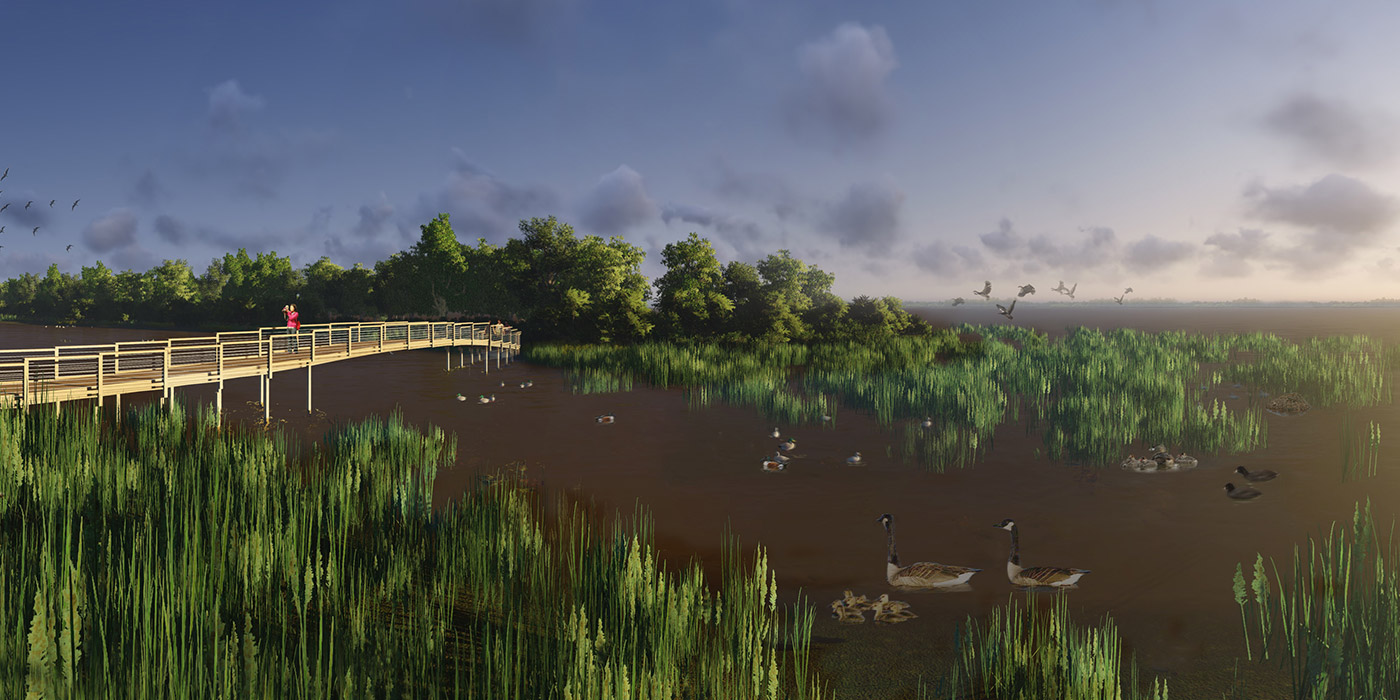 Cedar Point 30 minutes away.